More Questions?
Send Us An Email
Or Give Us A Call!
            CONTACT US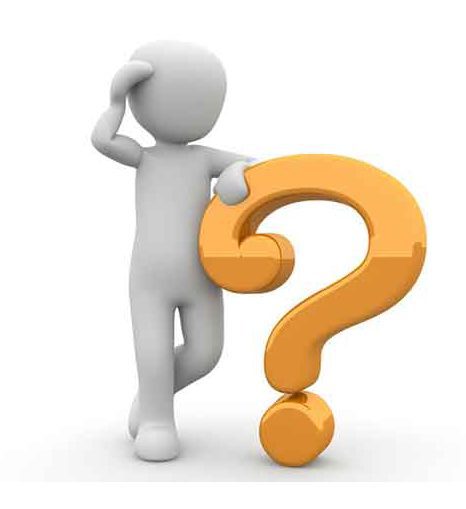 How does it work?
When you receive your Healy Package you download the Healy APP from your APP store and install the Healy serial number on the APP either by scanning or manually entering the number.  Connect the Healy to charge for about 3 to 4 hours and when the green light switches off your Healy is ready to use. Turn on blue tooth and location on your mobile device settings.  Then switch on the Healy and connect your Healy to the APP. Choose which program to run.   Once the program is transmitted to the Healy you can switch off your phone.
Do I need to choose a particular Healy Edition?
You can choose the Healy Program Edition which best suits your needs now and if you wish to upgrade later on you can do this at any time.  The Healy hardware is the same for any edition.
Can I upgrade Editions later?
Yes, you can upgrade at any time to another Healy edition or you can order individual Programs.  The Healy comes with a 14-day money-back guarantee.  If at the end of your 14 days you are not satisfied with the results you can return the Healy for a full refund.
What payment types do you accept?
You can pay with Visa or Mastercard or by Payright.   Purchases up to a maximum value of $3125 can now be made with Payright
Minimum deposit is now 20%  Maximum credit (after deposit) is  $2500.
For more details about the Payright payment plan options view online: https://au.healy.shop/payright/
What is the Healy guarantee/warranty?
There is a two-year warranty and a 14-day money-back guarantee upon delivery of the advice.
To replace a damaged device it costs 300 Euro + Shipping & Taxes.
Is my information safe in the Healy app? What is Healy's privacy policy?
Healy takes the protection of your personal data very seriously. Your personal data is treated confidentially and in accordance with the legal data regulations. The medical cloud within Healy is extremely secure and is encrypted for security purposes. Also, when scanning people with the device, you have the option to deselect that their info gets uploaded into the medical cloud if for whatever reason you don't want to store a client's info there. Information on Data Protection and the Privacy Policy can be found within the Healy apps
I have concerns about EMF radiation and bluetooth wireless connections needed to use the device. Can you explain how that works?
The Healy only needs to use Bluetooth for max 15-20 seconds to upload the specific frequency program from the app to the Healy device. After that, the Bluetooth or phone can be switched off and the frequencies can be received without the app. The body can easily combat Bluetooth in small doses i.e. 15-20 seconds – the problem is when it's always on around the body. The Healy has several specific 'Protection Frequency' programs for radiation, electromagnetic smog, etc. already in the app. The Protection Frequency programs protect within a 0.5m radius of radiation
Can I connect the Healy device to multiple phones if family members of friends also want to use the device?
Yes, you can set up the Healy apps on multiple phones. For the Healy App, it's relatively straightforward (follow the same process as when you set it up on your own phone). In order to set up the Healy Analyse app on multiple phones, you must have the Master Key. So, it's really important to save the Master Key somewhere safe when setting up your Healy Analyse app i.e. in your notes and/or email it to yourself.
Can Healy support with healing the root cause of an issue / symptom?
The Aura Analysis scan can support in addressing underlying emotional themes and also help to provide awareness to allow us to go to the root cause and solve it. For example, if you're experiencing physical pain in the stomach or digestive issues, the Aura Analysis might bring up imbalances in your Solar Plexus related to power and control, self-esteem, difficulty in setting boundaries, etc. The specific frequency programs related to each chakra can bring the emotional energy back into balance and through awareness, we can also make necessary changes in our life.
Is Healy approved by the Therapeutic Goods Administration (TGA) in Australia?
Healy's parent company, Timewaver, is approved by the TGA. Once Healy is set up as an independent company in Australia (late 2020), it will have its own official TGA certificate, until then, we must refer to Healy as a holistic device in Australia. In Europe and the USA, it is classified as a medical device.
Why has the company chosen Multi-level Marketing (MLM) as the distribution model?
The goal of the company is to get Healy into the hands of 100 million consumers and the most effective model to reach this is through MLM. There are a couple of specific reasons for this; If Doctors and Therapists were only permitted to use Healy, it would limit its reach. Secondly, if Healy was left to be sold in a shop or online store, it wouldn't be effectively demonstrated and explained to consumers. They wouldn't receive the full Healy experience! Therefore, MLM is the most effective model for this product as it is empowering people to become their own healers and putting health back into the hands of the people.
Please send us any questions you have and we will contact you within 24hours
Please visit our Resouces page for more information
We have a large range of E-Books and Video Resources that might also prove useful for you.